New Program Ensures All Fans Feel Welcome When Enjoying Events; Paves the Way for Allies to Create Sober-Supportive Spaces
Acrisure Arena, the newest world-class venue in Southern California, together with the arena's exclusive social impact partner Stand Together, a philanthropic community that tackles the root causes of our country's biggest problems, announced the launch of an elevated non-alcoholic beverage program, part of the 1 Million Strong initiative. Set for release during Sober October, a month-long challenge where people completely abstain from alcohol, and just ahead of the holiday season, the program will ensure that Acrisure Arena, which is owned by Oak View Group (OVG), is a space that welcomes all fans — those consuming alcohol, those in recovery, and those who are simply making the choice not to drink. To start, the program will roll out in Acrisure Arena's Premium Spaces and expand throughout the entire building timed to Dry January.
"Launching the 1 Million Strong initiative at Acrisure Arena with Stand Together is a lifesaving way we can extend support to the sober community within our building," said John Page, Senior Vice President, Acrisure Arena, AHL Team & OVG360 Facilities. "Providing more hand-crafted non-alcoholic alternatives and health-conscious libations, that are as equally complex and flavorful as traditional alcoholic cocktails, can help guests, who are in recovery or committed to a zero-proof lifestyle, maintain sobriety while still enjoying concerts and sporting events. We're proud to be a part of this growing movement."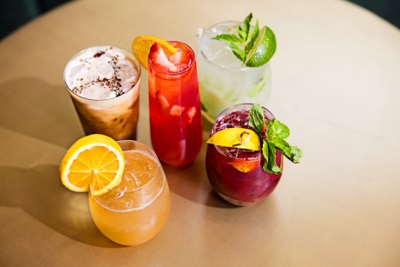 Photo Credit: Isning Gamez
1 Million Strong is an impact initiative that's working to unite the music and entertainment industry, artists, and fans to create inclusive sober spaces, encourage open conversations about addiction, and offer support for recovery. It is a partnership between The Phoenix, Stand Together Music, and Stand Together Foundation. As the exclusive social impact partner, Stand Together works with Acrisure Arena to create a space to support activations that give musicians, fans, and members of the community an opportunity to make a difference on some of the country's biggest challenges.
Offering a thoughtful selection of non-alcoholic beverages as an option at the venue is another step towards fulfilling this promise of a welcoming space. Being the first permanent venue location for a 1 Million Strong mocktail program, the move encourages a supportive environment for those in recovery while standing as an example for allies who wish to create similar environments in other spaces. In the year since its inception, 1 Million Strong has been activated at music festivals and events around the country, building momentum for a more sober-inclusive society and shifting the narrative around recovery and sobriety from one of stigma to strength.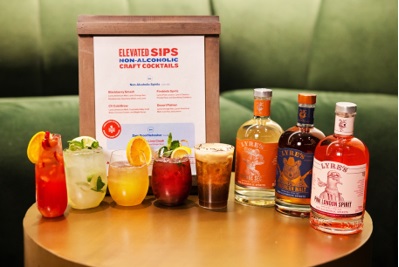 Photo Credit: Isning Gamez
"Stand Together is proud to partner with Oak View Group in support of the 1 Million Strong movement to help empower those who have struggled with addiction," said Brian Hooks, CEO of Stand Together. "We're creating inclusive environments that help those in recovery realize their potential and contribute in the lives of others. Music is a powerful way to amplify these efforts and Acrisure Arena is leading the way. When music helps strengthen communities of support, we can help bring out the best in everyone."
Acrisure Arena is a first-of-its-kind in the greater Palm Springs area. Annually, Acrisure Arena attracts more than one million visitors bringing year-round entertainment to the region and hosting sports, music, and family events. Acrisure Arena's partnership with Live Nation, the world's largest event promoter, serves as a world-class venue providing rehearsal space for artists launching major tours, a new routing model servicing the music needs on the West Coast and the next major destination for artist residencies – competing head-to-head with Las Vegas. Additionally, it is the home of the Seattle Kraken's American Hockey League (AHL) team, and the Coachella Valley Firebirds, and includes the adjoining Berger Foundation Iceplex that serves as a year-round community gathering space and the training center for the AHL team.